Expert Roof Repair Services in Tulsa, Oklahoma TIER-ONE ROOFING
Tulsa Roof Inspections
Certified Roof Inspectors Serving Tulsa, Bixby, Jenks, Oklahoma City & Beyond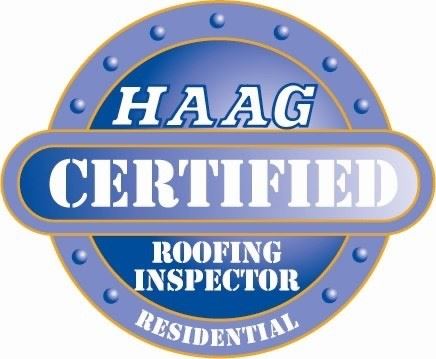 Over an extended period of time, your roof is eventually going to suffer from wear and tear, no matter how tough and resilient it was designed to be. Homes in Oklahoma are prone to even more rapid erosion over time.
To make sure that your roof has not lost its effectiveness and integrity throughout the years, it is important to get in touch with our team at Tier-One Roofing. Our specialists provide thorough Tulsa roof inspections to keep your household safe and dry.
Call (918) 393-4682 to receive a free estimate on a detailed roof inspection in Tulsa, Bixby, Jenks, Oklahoma City, or any of the surrounding areas.
Why It Is Critical to Schedule Expert Roof Evaluations
You may assume that a small roof leak is just an annoying nuisance, leaving a little puddle you will have to clean up when the rain stops. Unfortunately, that minor issue will soon develop into a major catastrophe if left alone. The whole integrity and durability of your roof, as well as the rest of your house, can quickly become compromised as the accumulated moisture begins to damage the very foundation of your home.
In order to prevent these dangerous, expensive consequences, it is important to schedule a thorough roof evaluation as soon as possible. Our Tulsa roof inspection experts will look at your roof and identify the weak spots so issues can be resolved quickly while the sun is still shining.
Determining the Right Time for a Roof Inspection
Although having to run around with buckets to catch drops from a leaky roof is a sure justification for a roof inspection, there are many other times when you should also have your roof carefully examined. If you are preparing to list your home on the market, a recent certification proving that your roof has just passed a professional inspection will greatly increase the value of your house. Moreover, if you are aware that stormy weather is just around the corner, ensuring that your roof is water-tight will keep your belongings from suffering from extensive storm damage. Our Tulsa roofers at Tier-One Roofing can provide detailed evaluations to make sure that your house stays safe and secure.
Ready to Get Started?
Contact Us
Guaranteed Satisfaction

FREE Estimates

Veteran Owned
What We Look For During a Roof Inspection
In many cases, it can be difficult to tell whether your roof is just experiencing a bit of typical wear-and-tear of a superficial nature, or whether there is a much bigger underlying problem. Our knowledgeable Tulsa roof inspection professionals are greatly aware of all the various problems that could be affecting your roof, however, and know exactly how to interpret even the most subtle signs.
You can count on our experienced contractors to carefully examine every portion of your roof, looking for potential problems such as:
Torn, loose, cracked, or missing shingles
Areas where the granules on your shingles have been worn away
Places where caulking is absent
Rotting wood
Areas where shingles are sagging
Gutter caps that have gotten lost
Rusted or corroded metal components
Nails and screws that are exposed
Continual damp spots beneath your shingles
Pools of accumulated water
Damage sustained from flashing
Gutter systems that have become clogged or are leaking
Call us today at (918) 393-4682 or contact us online to schedule your comprehensive roof inspection in Tulsa, Jenks, Oklahoma City, or Bixby.
The team at Tier-One is exactly as the name says!! I was nothing short of impressed at how quickly Tier-One was able to get to my house and get the job done. With most contractors, its delays and never-ending issues. I am pleased to say that this is not the case with Jonathan and his team! Highly recommend!
How Can We Help?
Our Services