Proud to Serve
At Tier-One Roofing
We proudly served our nation and now we're proud to serve families all across Oklahoma. We've always been dedicated to service, but we just wear a different uniform now.
Tulsa Roofing Company
A Local Roofing Company Owned and Run by Veterans
Having a roof is easy – but getting it installed or serviced can be hard. Selecting materials, diagnosing issues, and filing insurance claims are not jobs for the faint of heart, which is why we started Tier-One Roofing to help our Eastern Oklahoma neighbors take the stress out of roofing. We're a veteran-owned and operated roofing company in Tulsa whose Founders have been in the business since 2014, with all the training, qualifications, and experience we need to handle all of your roofing needs for you.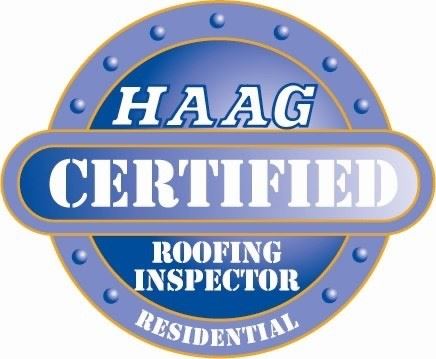 Comprehensive Roofing Solutions in Tulsa, Bixby, Jenks, Oklahoma City & Beyond
Whether you need your roof replaced, repaired, or just looked at by a licensed Tulsa roofing professional, we've got you covered. We're proud to serve our community by providing expert roofing services and education, so if you have any questions or concerns about your roof, Tier-One Roofing is at your service. We spent years serving our country – now it's time to serve you through our extensive roofing skills.
---
With over 35 years of experience, we're ready to help you resolve all of your roofing issues with military precision and community-oriented care. Call (918) 393-4682 to learn more about our Tulsa roofers today!
---
At Your Service
Contact Us
Attention active U.S. military, veterans, and retirees!
Earn a $250 Rebate on your GAF Lifetime Roofing System when installed by a GAF Certified Contractor (after mail-in rebate)!
Offered Exclusively through GAF Certified ContractorsTM
How Can We Help?
Scroll Through Our Services
We're Here to Make Our Community Stronger
A roof is an important part of every home, one that keeps your family safe from the elements and contributes to the overall structural stability of your house. As veterans, we spent years keeping our neighbors safe, and now we use our roofing skills to do the same. With damage assessment services, insurance assistance, and roof repairs and replacements from trusted Tulsa roofing professionals, we can help you ensure your family stays protected after any accident or disaster – we even offer roof maintenance services to help you keep your roof in peak condition and fight back against wear-and-tear.
---
Let Tier-One Roofing give your family the sturdy, reliable protection they deserve. Call (918) 393-4682 or get in touch with us online today to get started with roofing services in Tulsa, Bixby, Jenks, Oklahoma City, or beyond!
---
Guaranteed Satisfaction

FREE Estimates

Veteran Owned
The team at Tier-One is exactly as the name says!! I was nothing short of impressed at how quickly Tier-One was able to get to my house and get the job done. With most contractors, its delays and never-ending issues. I am pleased to say that this is not the case with Jonathan and his team! Highly recommend!

Christian and the entire crew were wonderful to work with. His experience and knowledge made the cost affordable. The roofing crew was excellent. They showed up on time and completed the job quickly. They paid attention to every detail. I highly recommend.

I highly recommend using Tier-One, they have great customer service, they are a super honest company. They got me on their schedule super quick and did a great job on my roof. They worked well with the insurance company, getting me the best deal they could!

Christian worked on the install of my moms roof which was in terrible shape. He showed up on time and did a thorough review of the damage. He worked diligently with the insurance adjuster and a week later a new roof was installed! He went above and beyond to get the job done!

This company did amazing work and is very reliable. Picking a good roofing company is hard, however, the owner gave me the sense of comfort knowing the job was going to get done properly. I highly recommend Tier-One Roofing!

Having to get your roof inspected and replaced after a storm is the last thing anyone wants to do but Tier-One made it so simple! They were great about working with my insurance company and keeping me updated along the way. Everything was done in a timely manner and I haven't had an issue since! Great people to work with.

I would recommend Tier-one roofing & construction to anyone. They are very prompt, very professional. They work very hard to make sure the job is done correctly. I am very pleased with the job they have done on my home. Thank you and God Bless!

Very easy company to work with. They were fast to complete the job, were very thorough with the clean up afterwards and made the process of working with my insurance company very easy. The employees were very polite and professional. Would definitely recommend!

Great guy! Honest and truly cares about his work! Out to make sure you're taken care of and not left out with any damages to your roof! 10/10 would recommend! Super helpful!